A Luxurious Expedition Through Iceland's Untamed Beauty
Welcome to a realm of unparalleled luxury and natural splendor—welcome to Iceland! In this exclusive exploration, we embark on a journey through the heart of the land of fire and ice, delving into the opulence that awaits at every turn. Get ready for a bespoke adventure, where indulgence meets the extraordinary.
What to do?  Below are a few great activities to experience year round!
1. The Golden Circle: Where Legends Begin
Unlock the secrets of Iceland's iconic Golden Circle. This circuit, encompassing Þingvellir National Park, Geysir Geothermal Area, and Gullfoss waterfall, is a testament to Iceland's geological and historical wonders. Immerse yourself in the raw beauty of the landscape and stay at boutique lodges for an unparalleled experience.
2. Tectonic Plates Meeting: A Dance of Giants
Stand astride two continents at the Þingvellir National Park. Witness the meeting of the North American and Eurasian tectonic plates, a phenomenon that defines Iceland's unique geography. Engage in private tours with expert guides to truly appreciate the significance of this geological marvel.
3. Langjokull Glacier: A Symphony of Ice and Luxury
Embark on a journey to Langjokull, Iceland's second-largest glacier. Helicopter rides, private ice cave explorations, champagne toasts atop the glacial expanse, and an adrenaline-pumping addition—snowmobiling on the pristine white slopes. Langjokull isn't just a glacier; it's a canvas for exclusive adventures.
4. Northern Lights Extravaganza: A Dance of the Cosmos
Chase the elusive Northern Lights in style. Stay in exclusive lodges strategically located for optimal aurora borealis viewing. Luxuriate under the ethereal dance of the lights while savoring gourmet Icelandic cuisine—a celestial experience like no other.
5. Thorsmork Valley: Nature's Hidden Retreat
Discover the enchanting Thorsmork Valley. Accessible only by Super Jeep or on foot, this secluded haven offers a retreat into Iceland's wilderness. Experience glamping at its finest, surrounded by breathtaking landscapes, with private guides revealing the valley's mysteries.
6. Ice Caving: Crystal Cathedrals Beneath the Surface
Descend into the heart of an ice cave. Led by expert guides, explore the mesmerizing beauty concealed beneath Vatnajokull, Europe's largest glacier. Revel in the intimacy of small-group luxury tours, ensuring an immersive encounter with the crystalline wonders below.
7. Lava Tunnel at Raufarholshellir: A Subterranean Symphony
Unearth the secrets of Raufarholshellir's lava tunnel. Illuminated by artistic lighting, this underground marvel reveals the raw power of volcanic forces. Experience a private tour, discovering the geological tapestry of Iceland in an atmosphere of exclusivity.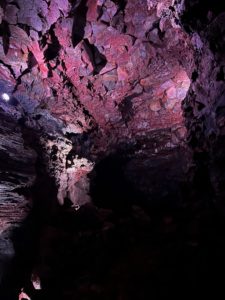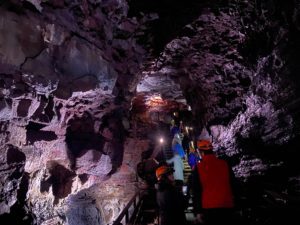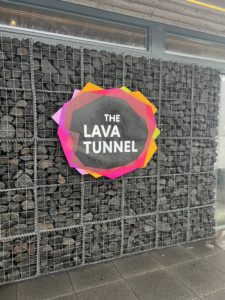 8. Reykjavik: Urban Elegance Meets Natural Splendor
Cap off your adventure in the vibrant capital. Luxe accommodations, world-class dining, a spa retreat inspired by Icelandic traditions, and the knowledge that nature's wonders are just a stone's throw away.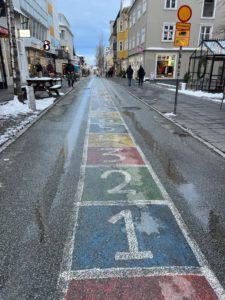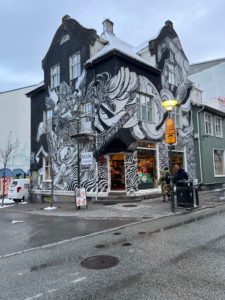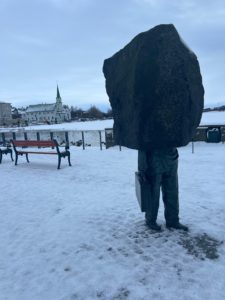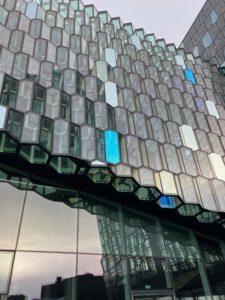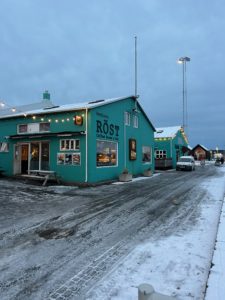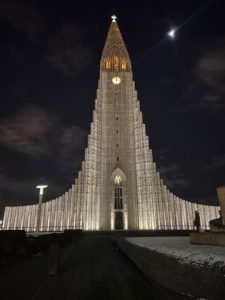 9. The Blue Lagoon & The Sky Lagoon – The Blue Lagoon, nestled in Iceland's otherworldly landscapes, is a geothermal wonder renowned for its azure mineral-rich waters. Surrounded by volcanic rock, it offers a unique spa experience, blending relaxation and the mystical beauty of the Icelandic terrain. In contrast, the Sky Lagoon, a newer addition to Iceland's geothermal offerings, introduces a contemporary escape with panoramic ocean views. Located in Reykjavik, it combines the rejuvenating power of geothermal waters with modern design and expansive vistas. Both the Blue Lagoon and the Sky Lagoon showcase Iceland's natural marvels, offering distinct yet equally captivating spa experiences against stunning backdrops.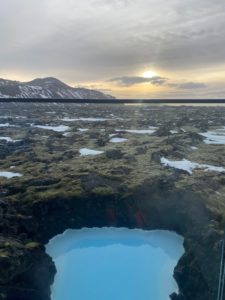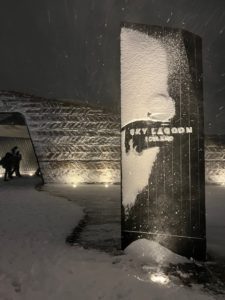 Where to stay for a luxury experience –
Reykjavik – The Saga Hotel in Reykjavik is a pinnacle of luxury, offering a prime location in the heart of the city. With stylish interiors, spacious rooms, and panoramic views, it seamlessly blends modern elegance with Icelandic charm. The attentive staff ensures a memorable experience, while gourmet dining options showcase Icelandic flavors. The hotel's spa and wellness facilities provide a perfect retreat after exploring Reykjavik or the surrounding natural wonders, making the Saga Hotel an unforgettable destination for a luxurious stay in Iceland's capital.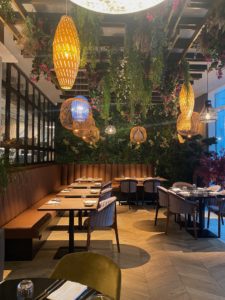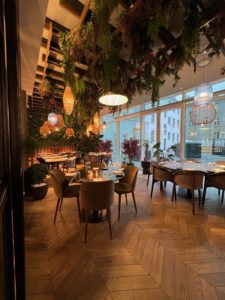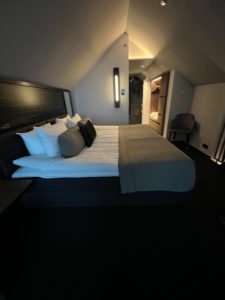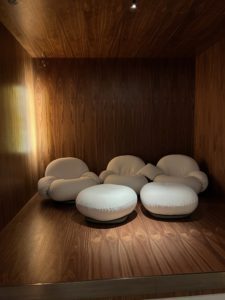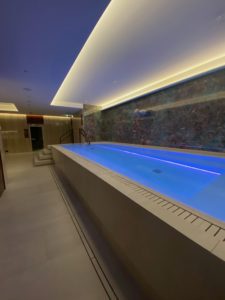 Selfoss – Nestled in the heart of Iceland, the Torfhus Hotel is a luxurious haven surrounded by captivating landscapes. Its contemporary design, seamlessly blending modern comfort with traditional charm, offers spacious accommodations with sweeping views. Behind the rooms, the hotel unveils a hidden gem—private geothermal baths crafted from traditional stone. This exclusive feature adds a touch of indulgence, allowing guests to immerse themselves in the soothing warmth of Iceland's geothermal wonders in the privacy of their own retreat. With attentive staff, gourmet dining, and a tranquil spa, Torfhus Hotel promises an extraordinary escape into the beauty and serenity of Icelandic luxury.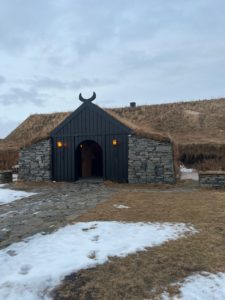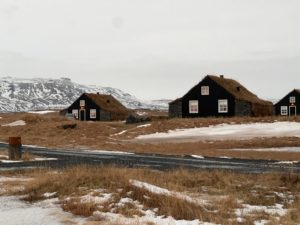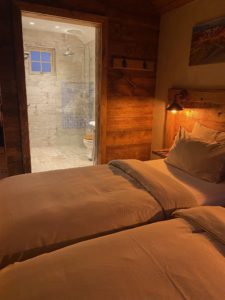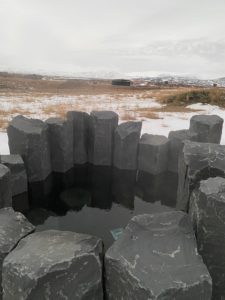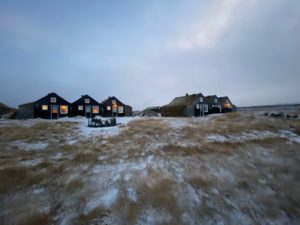 South Iceland near Ringroad – UMI hotel is located by one of the most beautiful mountain range in the country. The hotel is only about 150 km away from Reykjavik and 2 km of the Ring road (Road NR. 1). Our location offers a strong connection to nature that allows our guests to experience the peace and quiet of the Icelandic countryside.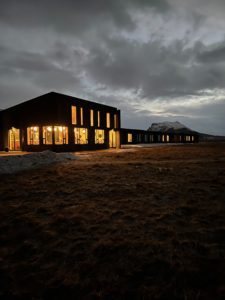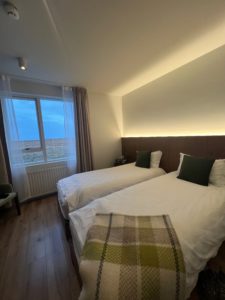 Blue Lagoon – The Retreat at the Blue Lagoon offers an unparalleled escape into luxury, presenting a transformative experience that surpasses the public Blue Lagoon visit. Nestled amid Iceland's volcanic landscapes, this exclusive retreat provides not only access to the iconic Blue Lagoon but also grants guests the privilege of experiencing its mineral-rich waters in serene seclusion. The Retreat's private suites feature stunning views, and its renowned spa, built into the lava formations, offers unparalleled relaxation. The seamless blend of nature and opulence, combined with exclusive access and personalized service, makes The Retreat a haven of tranquility, elevating the Blue Lagoon experience from a mere visit to an extraordinary retreat into indulgence and rejuvenation.